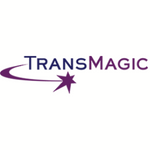 TransMagic, Inc. develops 3D CAD data exchange, geometry repair, and validation software for the manufacturing industry. TransMagic offers scalable solutions ranging from desktop applications to enterprise systems with PLM integration. TransMagic supports 3D data operations between CAD/CAM/CAE applications for analysis, manufacturing simulation, visualization and more.
Domain
CAD Translator
Location
USA
THE PROJECT
Creating a drawing is a difficult task in CATIA as it is an advanced design software with engineering capability.
ProtoTech Solutions has developed this CATIA V5 Addin for AutoCAD, based on TransMagic™ technology, to assist design departments that have a 'mixed CAD' environment, utilizing both CATIA V5 and AutoCAD.
BACKGROUND
CATIAV5 Exporter for Autodesk® AutoCAD is CAD translation software which allows for the smooth exchange of information, enabling users to export AutoCAD drawings to a CATIA V5 file. This file can be used on the local system later.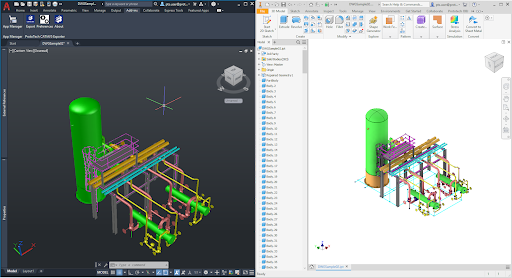 CHALLENGE
The geometry data from the AutoCAD drawing had to be mapped to the CatiaV5 model, which was a significant challenge.
Technology: AutoCAD API
Languages | Platform : C# .Net | Windows
SOLUTION
Prototech Solutions has used the TransMagic® translator library and developed this AutoCAD Addin to convert AutoCAD drawings directly into the CATIA V5 file format. AutoCAD and CATIA V5 are widely used in the Automotive and Aerospace industries for fixture design, product design, facilities layout planning and process documentation. This new product also provides an affordable method for supply chain partners who use AutoCAD but wish to communicate natively with OEM's using CATIA V5. Now AutoCAD data can be shared very easily and accurately with CATIA users in the native CATIA V5 file format, for efficient collaborative 3D design.
Benefits
Simple User Interface.
Export of VizRep and Brep models supported.
Color export.
CATIAV5 Versions Compatibility.
Good for 3D Modelling and Surfacing
CATIA has features like Assembly, sheet metal design, weldment.
CATIA file format is preferred very much in the automotive industry for designing and analyzing mechanical parts. ProtoTech's CATIAV5 Exporter for Autodesk® AutoCAD proved to be a crucial plugin with a very simple interface and numerous customization options. It is simple to use for new users. Excellent solution for your part and assembly design requirements.
Need Help With Application Development?