Autodesk-Jim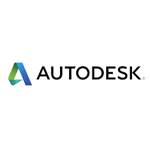 "ProtoTech is a long time skilled and committed Autodesk system integration partner. As an early adopter of Forge, ProtoTech is now a leader delivering Autodesk customers development services using Forge. Naming ProtoTech an Autodesk Forge Systems Integrator was an easy decision. They are a great partner delighting Autodesk customers with ground breaking web and mobile experiences delivering users insights into their design and engineering data – powered by Forge."
-Jim Quanci, Sr. Director, Autodesk Developer Network  (USA)
Tim Loduha, Senior Director, Roblox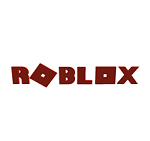 "For six years and counting, ProtoTech has been an extremely valuable quality assurance partner for Roblox. The thorough and disciplined testing conducted by ProtoTech'sQA team gives us great confidence that we are delivering high-quality product updates to our millions of users. They go to great lengths to not only uncover defects but also suggest product and process improvements. We highly recommend ProtoTech's QA experts for software testing."
-Tim Loduha, Senior Director, Roblox
Tech Soft 3D
"Our relationship with ProtoTech has been highly beneficial to many ISV's using TS3D components. By providing high-value development services to complement our rich components, the team at ProtoTech helps engineering ISV's build better software, faster. Based on our experience we would recommend them highly as a services partner for any engineering software project."
–Ron Fritz, CEO – Tech Soft 3D
Trimble – Peter Saal
"We are very impressed with the ProtoTech team's unprompted willingness to always 'go the extra mile'. They did an outstanding job dealing with our application-specific challenges (multiface texture export, the export of polyline entities, model tree hierarchy, etc.), and optimizing large files down to very compact ones, reducing them in some cases by almost 70%. Their strong understanding of current development practices and professional attention to detail make them a dependable development partner.."
– Peter Saal, Product Manager, Trimble
Martin Flaherty
"Working with ProTotech Solutions is- in every way- a great experience. From customer service, to deliverable, this company is outstanding. We cannot say enough about the quality of the work, the professionalism, the ability to understand complexity, and deliver a great solution. On top of that, they are really nice people to work with. We've worked with other developers around the world, but this is the only team that we look forward to working with again and again. We can't say enough about how great the ProtoTech team"
–Martin Flaherty, Skooter, Inc.
TransMagic Inc.
"Thank you for doing such a great job – we're very excited about this new product and our Prototech team. We've got a winner here."
–Craig Dennis, CTO – TransMagic Inc.
Renishaw Metrology Systems
"Our interaction with ProtoTech helped us in the areas of visualization to rapidly build a team with advanced 3D graphics programming ability."
–Vikas Saxena, Head Software Developer, Renishaw Metrology Systems
Ohio based Software Company
"I want to thank you for your exemplary service in the past weeks. You have performed admirably, even though I have been unable to participate due to my many distractions. Your ability to carry on without me has been invaluable. A million thanks would not be enough."
–Chris, Columbus, Ohio based software company
David Little
"With ProtoTech Solutions as our development partner, we have been able to significantly expand our development capabilities. They were instrumental in helping us develop an entirely new product.The product was shipped in an incredibly short time and has won great reviews from our user community. ProtoTech's team measures up to our high standards of development and is a great fit for us."
Sunglass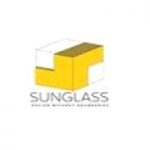 "First of all let me say again, amazing work guys. I have been consistently impressed with your solutions, your speed at implementation and ability to improvise with our product and schedules."
–Robin Willis, Sunglass
Configure One
"We have found ProtoTech to be an outstanding partner. The quality of their work, their responsiveness, and their commitment to delivering on time & on budget is second to none."
–Michael McDonnell, Configure One (United States)
Microvellum, Inc.

"ProtoTech is a first rate development partner for anyone working in the area of 3D modeling and related technology. Their expertise in 3D visualization is top notch. ProtoTech is much more than a contractor, they are a trusted partner and advisor to our business. I strongly recommend ProtoTech and feel fortunate to be their partner."
–Dave Peel, President- Microvellum, Inc.
Skooter
"Working with ProTotech Solutions is- in every way- a great experience. From customer service, to deliverable, this company is outstanding. We cannot say enough about the quality of the work, the professionalism, the ability to understand complexity, and deliver a great solution. On top of that, they are really nice people to work with. We've worked with other developers around the world, but this is the only team that we look forward to working with again and again. We can't say enough about how great the ProtoTech team is."
–Martin Flaherty,  Co-Founder – Skooter, Inc.
Blast Movement Technologies

"ProtoTech was instrumental in delivering the 3D module of one of our key products. We especially appreciate the level of expertise of the developers, their understanding of the design requirements and the communication skills that they have displayed. BMT is very happy with the results."
-Kausik Dasgupta, R&D Manager, Blast Movement Technologies (Australia)
Wearlynx, Inc.
"ProtoTech's team is very productive and responsive. Solid execution with a good balance of proactive problem-solving and smart, timely questions. We are happy to work with ProtoTech and would highly recommend them."
–Sarah W. Stocker, Co-Founder, Wearlynx, Inc.
Larson Software Technology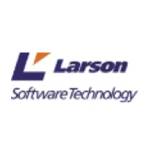 "It has been an incredible experience working with the ProtoTech team. I am pleased we decided to work with them. I have seen consistent performance, both in terms of meeting and exceeding expectations. Their daily reporting and weekly sync-up meetings are very helpful keeping me in touch with progress. I have been impressed at how well the team at ProtoTech understands the problem; their flexibility, enthusiasm, are commendable, Thanks, guys for doing a great job!"
– Don Larson, CEO, Larson Software Technology

JTB World

"I've been very satisfied with the work ProtoTech Solutions has done."
–Jimmy Bergmark , JTB World (Sweden)
US based Inspection Software Solutions Company
"The ProtoTech team has done great work for us over the past few years. They are very responsive, excellent in communication, flexible, and take real ownership for the success of our projects. The team constantly strives to improve, and they are very open to adopt and even suggest new tools, design approaches, and coding best practices. I have managed several outsourced development partners in the past, and the ProtoTech team is by far the best I've worked with. I'm glad that ProtoTech is our development partner and would not hesitate to use them on future projects."
–VP, Operations, US based Inspection Software Solutions Company
Sketchfab

"ProtoTech Solutions has been very helpful in expanding our base of software integrations, with SolidWorks and Inventor add-ons built specifically for Sketchfab. Many of our users use those plugins everyday, which makes their workflow much easier. We didn't have the software-specific knowledge ProtoTech had, so their work was great added value."
–Alban Denoyel, Co-founder & CEO, Sketchfab. (USA)
Ostensor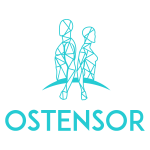 "ProtoTech Solutions has been an excellent development partner for us. Their prompt feedback and quick turnaround times have allowed us to scale quickly. We look forward to our continued cooperation with this talented group and wholeheartedly recommend ProtoTech for anyone looking for a professional and organized development team."
–Torrin Raoufi-Danner, Ostensor AB
Nemetschek Vectorworks
"It has been a pleasure working with the ProtoTech development team. We were looking for a technically competent professional off-site development team for some of the core feature developments in Vectorworks. And ProtoTech stepped up to the plate and delivered the functionality with quality in a timely fashion. The team leaders kept us up to date with status updates and discussed future plans on a regular basis making it easy for us to proactively solve the problems down the line. In short, the partnership with ProtoTech has been very fruitful."
–Biplab Sarkar, CEO,  Nemetschek Vectorworks
Pulse PLM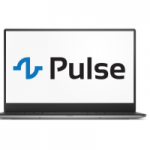 "We at Pulse Systems create value enhancing software solutions. For our Pulse PLM Suite, a leading product lifecycle management solution, we needed an expert team with 3D software development skills. ProtoTech Solutions turned out to be perfect partners for us. They helped us right from making technology decisions to design and implementation of our ideas. We are very happy with their talent and responsiveness and highly recommend them to anyone needing software development services."
–Damian Rafferty,  Pulse PLM
Machine Research Corporation
"ProtoTech is a first rate development partner for anyone working in the area of 3D modeling and related technology. Their expertise in 3D visualization, mobile app development and various CAD formats is unmatched. ProtoTech is very agile and determined to solve any problem we present them with. ProtoTech is much more than a contractor, they are a trusted partner and advisor to our business. They have always adjusted to our business requirements."
–Jim Plymale,  President & CEO – Machine Research Corporation
Autodesk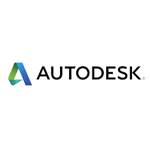 "ProtoTech is a long time skilled and committed Autodesk system integration partner. As an early adopter of Forge, ProtoTech is now a leader delivering Autodesk customers development services using Forge. Naming ProtoTech an Autodesk Forge Systems Integrator was an easy decision. They are a great partner delighting Autodesk customers with ground breaking web and mobile experiences delivering users insights into their design and engineering data – powered by Forge."
beMatrix
"ProtoTech has perfectly understand our needs. Results are as expected. Response time is very fast. Small changes or enhancements are perfectly implemented, sometimes even in a couple of hours. Thank you!"
–Koen, R&D/Visualization- beMatrix
Greif

"Our Tri-sure France R & D department wanted to show their new products to our customers and also in internal to their colleagues, to do products promotion and explaining the closure technology, all with a simple PDF file. After discussion with our local provider, your solution 3DPDF has been tested. It's very easy to show a new closure product from a PDF file in the 3-way. It's wonderful !"
–Bruno Courtois, Infrastructure, Greif
Autodesk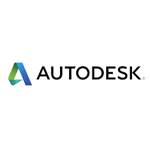 "First of all congratulations to your brilliant team of experts at Prototech Solutions.It was my first meeting with your team and I was impressed with the large range of solutions and value you are adding to Autodesk software and web-services.We, at Autodesk, believe in the idea of a strong developer partner eco-system.Your newest mobile and cloud apps based on View & Data Visualisation and Autodesk® Fusion 360™ proof your early adoption of our cloud-services in your market."
–Peter Schlipf, Sr Manager Autodesk Developer Network EMEA
DG Associates
"Prototech was referred to me. At first I was a little skeptical to be working with a team halfway around the world. But it didn't take long to build a really effective working relationship with them. The development engineering team has been a pleasure to work with and the level of communication has been the key. They were able to produce a first release software package for me that simply works. I know when I come back for subsequent development, the team at Prototech will be ready. I can easily recommend ProtoTech for your software development. They are professional, personable, and knowledgeable and you can tell they want to do a great job."
–Dave Grupenhagen, DG Associates
Core Concept Technologies, Japan
"ProtoTech plays an important role as our extended Software R&D team and relationship with them has been highly beneficial. Technically competent, trustworthy and high-quality professional-grade off-site development partner for 3D visualization and CAD/engineering software related developments. Communication has been smooth with the off-site team with daily calls and status updates. We look forward to expanding our business with them and see them as our long-term partner in Japan."
–Rika Hatai,  Core Concept Technologies (Japan)
Titus, China

"Thank you ProtoTech for developing such an awesome SDK – 3D PDF to OBJ Exporter !!! It just works great!!! The quick assistance and support received is very much appreciated!"
-Titus, CenterMed (China)
Intrida
"We had presented a very challenging set of objectives requiring intricate engineering processes. This was expertly handled by ProtoTech Solutions, with a high degree of technical expertise, a deep understanding of product requirements, and excellent communications. This has naturally lead to a perfect partnership which we are very proud of. Many thanks to ProtoTech Solutions!"
–Henry Uyeme,CEO
Augmented Reality (AR) Giorgio Mazzucchelli
"ProtoTech helped us pioneered the concept of AR for retail products. The work of ProtoTech was fundamental to better evaluate the many existing technologies, both based on image and pattern recognition. After testing different results, we decided to go with browser-based AR, being one of the first to adopt what is now becoming a standard for the sector. ProtoTech Team's demonstrated to be quick in understanding our requirements, and to push their expertise in 3D formats into new directions, developing with new platforms and frameworks in record time".
– Giorgio Mazzucchelli, Software Architect, Italy
Solutec Lackiertechnik GmbH (Germany)
"We routinely need to share 3D models with our customers, and ProtoTech's   3D PDF Converter for Fusion is the best tool we've found so far! Most of our customers don't have any access to 3D software; in this case, a 3D PDF is the best way to show them the designs we created!"
–Roland Valentin Hannak, Solutec Lackiertechnik GmbH (Germany)