New Features of Autodesk Revit 2024 – That Will Make Your Life Easier
New Features of Autodesk Revit 2024 - That Will Make Your Life Easier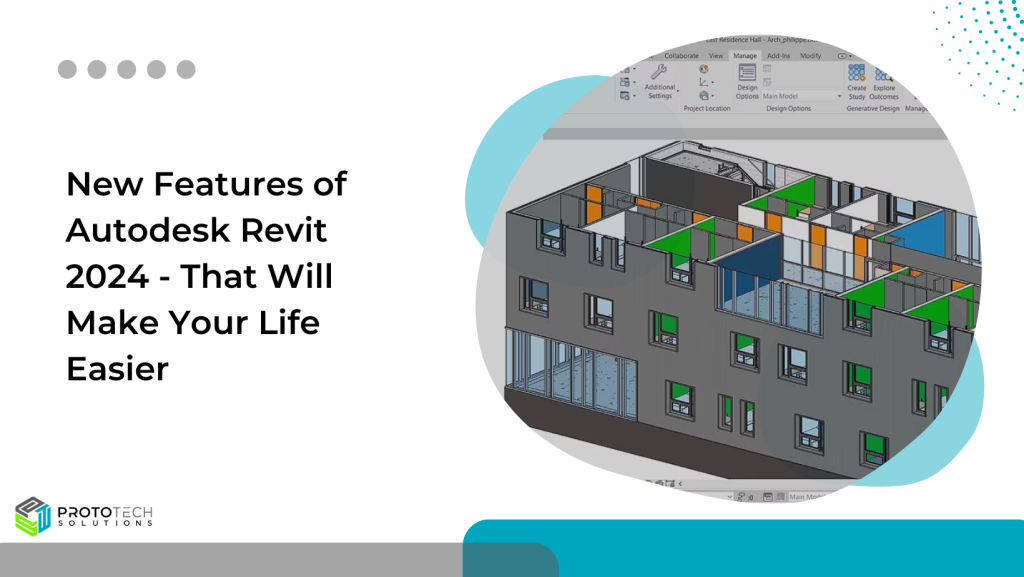 Autodesk Revit 2024 has arrived, and it's packed with exciting new features and improvements to make your design process even more efficient, detail, and document their projects with better quality and improved efficiency. From enhanced collaboration tools to advanced modeling capabilities, Revit 2024 is the ultimate solution for architects, engineers, and construction professionals.
In this article we focus on a handful of new Autodesk Revit 2024 has blended much-anticipated features, including Site Tools for landscape architects, with community favourites, like Dark Theme and a more contemporary user interface.
Check out here Five major highlights that updated into Revit 2024:
Revit Now Has Dark Theme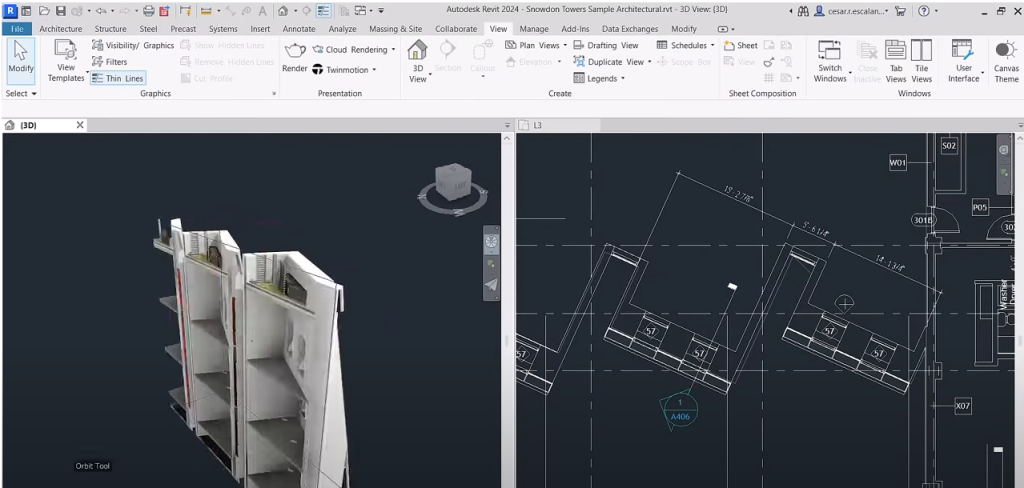 This enhancement headlines a slew of user interface modernisations in Revit 2024 that allow you to work more comfortably and intuitively. Dark themes are now a more respectable feature in Revit 2024. This new function can be configured to operate in accordance with Windows settings. The canvas area is initially set to a dark theme as well.
To change the theme settings, click File tab > Options > Colors tab > UI active theme.

To set the drawing area theme to Light or Dark, click the File tab > Options > Colors tab > Canvas color scheme.
You can change the current drawing area theme from the ribbon using the Canvas Theme button under the View tab, and select the desired theme: Light or Dark.
My Insights Panel – Revit Home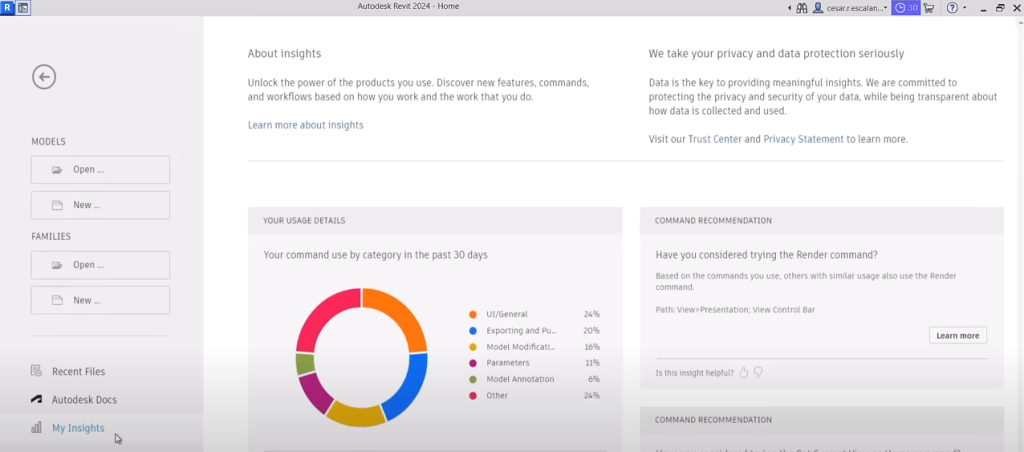 A new My Insights panel has been added to the Revit Home. By aggregating usage data and finding trends in your workflows, Revit helps you quantify your most common commands and keystrokes and offers suggestions for how you can optimize and save time when completing design tasks. 
Site Tools for Revit and Revit LT
Richly realistic landscapes can be designed and documented with this new toolkit. You can use Site Tools to:
Collect and rationalize existing conditions data from CAD Imports, CSV point files, and more.

Model your design intent freely and easily, with the versatile site and massing tools for modeling topography.

Populate schedules, sheets, and views and calculate material quantities. Cut, fill, join, and run phasing scenarios. Use the design-to-documentation engine of Revit to save time and improve design quality when modeling landscape and site conditions.
Save Time in Concrete Detailing
Structural engineers and rebar detailers have new capabilities for creating, scheduling, and documenting rebar. Use the new bar bending details to:
Create reinforcement drawings and schedules with detailed fabrication instructions. With this new tool in Revit, when the model changes, the details adapt along with it.

Add and customize rebar bending details so that your views and sheets respect your typical practice.

Reduce errors and omissions in your document sets.
Evolve Work Together
Link Coordination Model from Autodesk Docs into Revit makes it easier for project teams to sync and coordinate design deliverables. Keep project files light and teams on the same page.
Link models and views from any of the 60+ formats supported by Docs and the Autodesk Construction Cloud directly into Revit.

Underlay the coordination model as a visual reference when designing in Revit.

Reduce the need for interpretation when coordinating up-to-date design deliverables with partners and project teams.
Revit 2024 comes with a range of performance improvements that make it faster and more reliable than ever before. The software is optimized to handle large and complex models, allowing you to work with even the most challenging projects with ease.
Autodesk Revit 2024 is a game-changer for the architecture, engineering, and construction industry. With its advanced collaboration tools, improved modeling capabilities, and enhanced automation features, Revit 2024 is the ultimate solution for professionals looking to streamline their design process and take their work to the next level. So why wait? Try Revit 2024 today and experience the future of design.
Upgrade Your Revit With ProtoTech – Speed up Workflows
ProtoTech Solutions is a recognized leader with more than 18 years of experience in custom software development for Revit. Why Use ProtoTech Revit File Extensions? 
Export your 3D Design in different standard CAD formats

Supported different views from Model

Material and color export

View your design independent of CAD software

Optimization of CAD design

Quickly share the 3D design

Maintain native data structure
Streamline your design process and take your work to the next level with ProtoTech. So why wait? Upgrade your Revit today and optimize performance and speed up workflows.