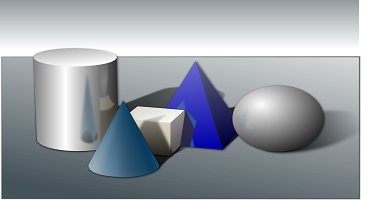 6 different Platforms for 3D Shape Search
6 different Platforms for 3D Shape Search
"Design, reuse or source?" is a standard dilemma being faced by all the engineering firms for a long time now. It's not an easy decision, as engineers must first determine if the part or something similar to it exists in the company's design vault, which may contain a million files or so. Sometimes it is easier and faster to design the part than search for it in the design vault. However this translates into additional expense in the form of design time, prototyping, part-qualification study, tooling fabrication, machine programming and manufacturing capacity.
Today's manufacturing firms need more than text based google like search to maximize design reuse and streamline downstream processes because of specialized knowledge like dimensions, specifications, key features etc. Three dimensional (3D) search can thus simplify the process so that even non engineers and others can source the required part and engineers can take advantage of existing inventory. Having worked in 3D space for more than Eleven (11) years, we collated the list of six (6) Platforms which will help you conduct 3D shape search and optimize your inventory.
CADSEEK
iSEEK Corporation is a US based company popularly known as the "Google" of CAD" for its shape search based product portfolio. Established in 2004, the company offers number of products in the niche area of Visual Data Management (VDM) and shape based search of engineering designs and their attributes. iSEEK Corporation's client list reads names like Kohler, John Deer, Moen, and Kenworth. iSEEK's flagship product is CADSEEK, created essentially to encourage the best practice strategy of reusing existing parts in new product models for enhanced efficiency and quality.
What can CADSEEK do?
Helps optimize existing parts, CADSEEK allows shape and attribute search so that engineers can quickly find existing parts that meet the requirement and save efforts on reinventing the same.
Accelerates go- to- market by saving time on requalifying existing parts
Brings in order, CADSEEK works intelligently and can recognize and classify parts by category
Uses keyword and shape search options which make it the "most comprehensive search" possible for CAD, STL, JT and other 3 dimensional formats for engineering data
CADSEEK has capabilities to search the most similar or identical model of any complex shape of any 3 dimensional CAD model
Hardware requirements: Any client machine that can run CAD can run CADSEEK. Demo videos are available on the site
VizSeek
VizSeek is a search engine which helps to search information based on images, CAD geometry or drawings. VizSeek LLC also offers a mobile application through which users can take a picture, search products and contract suppliers through websites besides some other applications. Established in 2002, this US based company caters to clients like US Airforce, SNAP36, TechSoft 3D.
What can VizSeek do?
It uses shape and color criteria to find near perfect matches for parts you are searching
VizSeek works across file types such as image or 2D or 3D models
Since it is SAAS solution it does not need additional infrastructure or maintenance investment
It is easy to integrate into a mobile app or website
VizSeek can also be implemented on –premise. Documentation related to VizSeek is available on site.
3Dindustri.es
Established in 2012, 3D Industries.es is a London based 3D search engine firm using their proprietary 3D technology for creating geometric shape-based applications. 3DI's main products are 3Dpartsource.com designed for manufacturing domain and 3DShap.es aimed at 3D printable content. 3DI works with partners like Autodesk, Siemens and IBM.
Why 3DI?
3Di connects buyers and suppliers of industrial components through its online 3D search engine portal com.
An engineer can upload a 3D design into search engine and get a list of matching suppliers globally.
Likewise manufacturers and suppliers can upload their 3D designs on this portal to reach wider audiences.
es is an online platform for instantly sourcing 3D printable designs on the web. Freely available geometric shapes, even those from leading 3D printing communities have been catalogued by 3DI. However premium services are available at a price.
3DI technology helps you to curtail infringement of Intellectual Property Rights by tracking the usage of copyrighted 3D designs across web.
3D Partfinder
3D Semantix 's  shape -based search product " 3Dpartfinder" was  integrated  with Tracepartsonline.net,  one of the largest platforms for digital content on  May2016  helping  the CAD library improve its  search for various components. 3D Semantix is a Canadian company with partners like Autodesk, Traceparts, Siemens, SolidWorks, and Oracle to name a few.
Why 3Dpartfinder?
As a shape based search engine 3Dpartfinder uses shape and size of a 3D model to find similar ones in your 3D CAD file database (PLM, PDM, ERP or any other)
3DPartFinder can be launched directly from CAD System and results are also displayed there.
3DPartFinder results can be viewed in 3DViewer where parts are ranked by similarity to the reference part.
Alternate designs can be found quickly by selecting a 3D model of an existing part of the CAD platform TraceParts.
Search can be initiated using a simple draft of the 3D model and launching the search in 3Dpathfinder. You can save precious time by getting the exact amount of duplicate and near duplicate parts in a specific database or all databases.
yowza 3d
Israel based Yowza was established in 2014 with an aim to enable and enhance shape based search on any type of 3D content. Yowza develops technologies based on accurate segmentation of 3D scenes, real time object indexing and shape based search that recognizes 3D content.
Geolus
A 3D data high performance search engine by Siemens PLM, Geolus tracks down parts based on its shape in seconds from heterogeneous data resources. Geolus was originally a product of Software design and management AG, acquired by UGS in 2006 which was later integrated into Siemens PLM Inc.  Prior to its acquisition, Geolus was used by DaimlerChrysler Commercial Vehicles to reduce costs and enhance product design through reuse of design parts.
Why Geolus?
Geolus uses a technology that analyzes the 3D geometry of parts and extracts its characteristic features.
It can be customized to specific needs and can be integrated with almost all the PLM and CAD systems. No special client software is necessary.
Geolus can be accessed using any web browser and can be easily used by anyone for searching for design parts.
It allows data exchange via XML, offers single as well as multi –CAD capability and configurable search profiles for different applications.
3D shape search offers number of benefits to organizations such as eliminating new part and existing part redundancies, enabling standardization strategy for lean manufacturing and harnessing the enterprise wide intelligence for problem solving and innovation. This is possible as engineers can review the previous designs and the challenges faced and improvise on the same with minimal effort and cost. We hope the above tools will help you organize and resolve the perennial dilemma of design or source and help you optimize your resources. Do share your views with us.
References:
http://www.cadalyst.com/manufacturing/geolus-search-the-google-3d-11116
http://www.forbes.com/sites/juliepham/2013/03/27/london-based-startup-3d-industri-es-aims-to-become-the-google-of-3d-search/#a6399fc23338
http://partsolutions.com/3d-cad-parts-cadenas-partsolutions-hits-record-73-9-million-downloads-of-manufacturer-content-in-2012/
http://www.inc.com/jeff-haden/3d-search-tool-for-industrial-parts-sourcing.html
http://www.mckit.co.il/download/files/8088_tcm1023-7081.pdf
https://www.linkedin.com/pulse/you-build-use-machine-learning-come-joe-barkai?trk=hp-feed-article-title-like
Contact us:
info@prototechsolutions.com
ProtoTech Solutions