Why will you use ProtoTech's 'PARASOLID Exporter for Fusion 360'?
Why Will You Use ProtoTech's 'PARASOLID Exporter for Fusion 360'?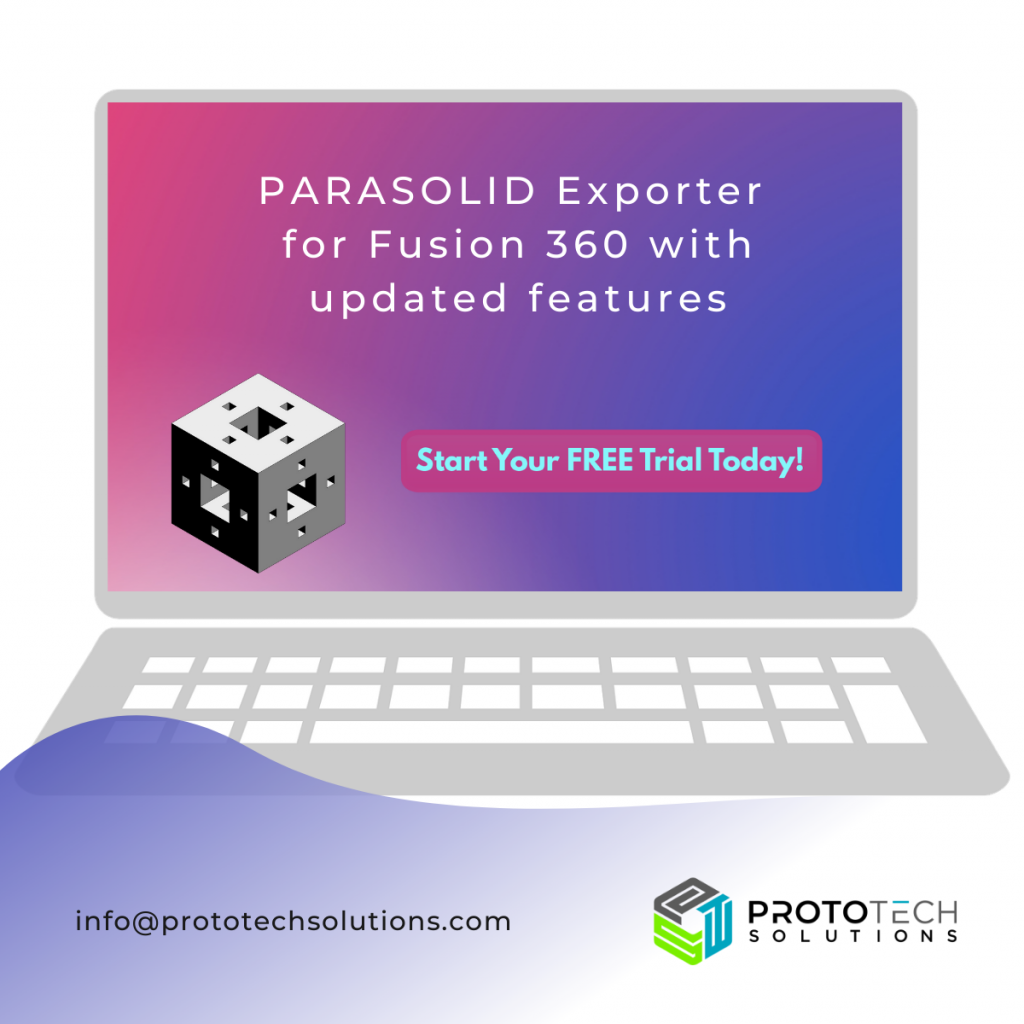 What exactly is PARASOLID?
Parasolid file format is native for the Parasolid geometry kernel. It is widely used in a variety of applications such as SolidWorks, SolidEdge, NX, Ansys, and others.
A Parasolid Model Part file has the X_T file extension. They're also known as Modeller Transmit files. It contains 3D model data such as geometry, topology, and color. X_T files are designed as a standard export format for sharing Parasolid CAD models.
Potential Benefits of PARASOLID Exporter for Fusion 360 Plugin
PARASOLID Exporter for Autodesk Fusion is a CAD translation software which allows users to export Fusion models into a PARASOLID file, on the local system.
Fig. 1. Exported Model with PARASOLID Exporter for Fusion 360
Features:
Easy User Interface:
The user-friendly interface of ProtoTech's PARASOLID Exporter for Fusion 360 is a very efficiently designed GUI that takes into consideration the user's workflow.

                            Fig 2. PARASOLID Exporter plugin User interface
Using which users can export colors present in Fusion models to a PARASOLID file.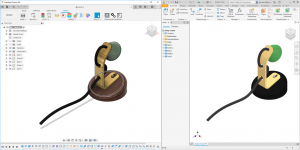 Fig 3. Color is exported to PARASOLID file
Text and Binary-based format:
       ProtoTech's exporter supports export of files in text-base format like X_T and binary-base format like X_B.
Assembly instancing option:
Supports different options for assembly instancing like:

Preserve Assembly Instancing
No Assembly Instancing (do not remove long names from assembly)
No Assembly Instancing (remove long names from assembly)

                Fig 4. Assembly Instancing options available in ProtoTech's PARASOLID Exporter
       Supports writing PARASOLID file version from V10.0 to V31.0
                     Fig 5. PARASOLID Export version  from V10.0 to V31.0
About ProtoTech Solutions
ProtoTech Solutions is a leading provider of 3D software technology solutions. If you have a product idea that requires 3D technology, we can help you. We can build the product for you which is the best in quality and bring it to market quickly. ProtoTech also provides technology solutions for 3D data import/export, 3D visualisation and 3D object measurements. Our products are used by customers from over 80 countries in the world. Many of our customers are highly reputed global technology and engineering multinational companies.
We are experts in 3D visualization, data interoperability and application development. We provide consulting and custom software development. We are used as an R&D software development house by the world's leading software companies. We have developed solutions for agricultural, medical, engineering design, civil, architecture, manufacturing and many other industries.