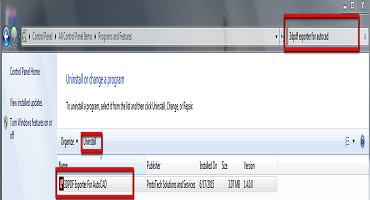 How to uninstall the plugin : Plugin Users
How to uninstall the plugin : Plugin Users
Plugin can be uninstalled from the control panel
In Windows, to uninstall the software, go to the Control panel -> Programs -> Uninstall a Program.
You will find the plugin name there. You can use the search tool to find the exact plugin.
Select the plugin program and click on uninstall.
Author: Shilpa Bhartiya
Contact us:
info@prototechsolutions.com
ProtoTech Solutions Pvt Ltd.