Installation and Usage manual for 3D PDF Exporter Revit
Installation and Usage manual for 3D PDF Exporter Revit
Double click on the installer (.msi file) downloaded from the website.
The installation will be done after that.
Open Revit and You can see "ProtoTech 3D PDF Exporter" in Add-In tab.
There are three buttons :
1. Export: Export button will simply export the active view loaded on the Revit window.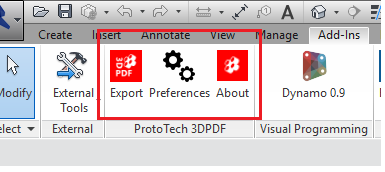 Fig 1. Buttons
2. Preferences: Preferences buttons opens up a dialog box which allows the user to manipulate settings for exporting the model.
The user can control model quality and size
 Attach PDFs with 3D PDF
 Add 3D view in PDF template etc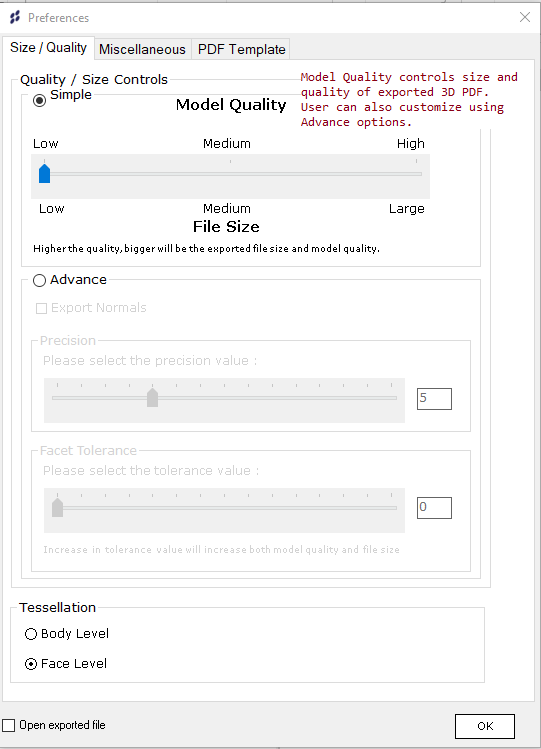 Fig 2. Preferences
    3. About Us: About Us dialog box shows Product information, licensing details and contact information of technical support.

                                                                          Fig 3. About Us
Note: Please make sure your internet connection is available while activating the license.
Please refer "License FAQ" section in the following link for more details,
Ref: https://www.prototechsolutions.com/product/3d-pdf-exporter-revit/
Author: Mahesh R
Contact us:
info@prototechsolutions.com
ProtoTech Solutions and Services Pvt. Ltd.