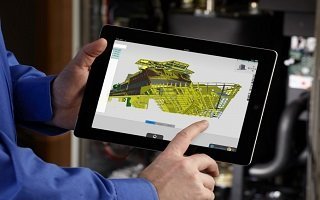 2D/3D Visualization/ Game/Application for Mobile
2D/3D Visualization/ Game/Application for Mobile
3D visualization refers to visualizing a 3D design on end-user devices like computer, display kiosks or mobile and this term is often used in correlation to 3D graphics, 3D simulation, 3D modeling etc.
With the advancement in processing power and graphics hardware support through dedicated GPU on mobile devices, complex 3D data visualization on mobile has now become a reality. New age devices on both mobile leading platforms iOS and Android,  can render 2D and 3D scenes without performance degradation which opens up a whole new world of opportunities for business across industries. 3D visualization services on mobile are not limited to consumer product industry only but many other industries like automotive services, engineering applications, medical, pharmaceutical etc. can also benefit from the same.
Take an example of a manufacturing unit, which can now do precision modeling of its share part needed on shop floor through sharing a 3D model of the required part with the suppliers. Users can drag, zoom, rotate, pinch etc. the 3D model on mobile just like real-world object reducing both time and cost.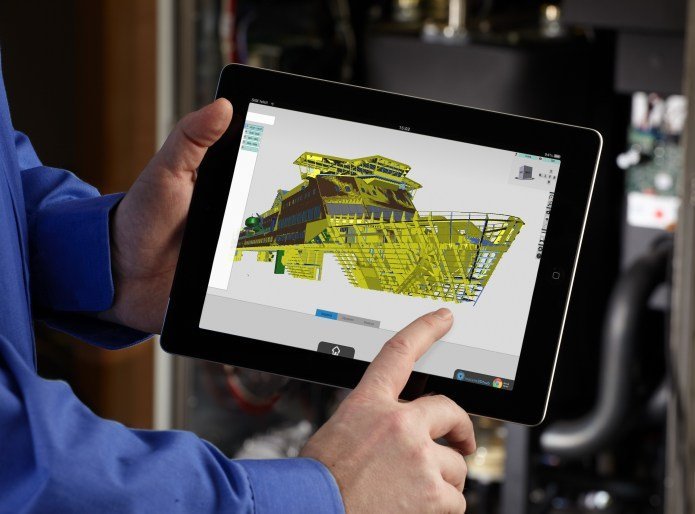 Toolkits for Mobile Visualization
There are multiple toolkits available on iOS and Android platforms to develop 3D Visualization Services:
The above toolkits are being widely used to develop 3D visualization services like
Developing interactive 3D games.

Architecture and Modeling in real estate

Immersive and enhanced user experience through 3D animations and scenes
How ProtoTech helps you visualize in 3D 
ProtoTech Solutions have developed a couple of applications to let users view 3D files on their mobile, using above toolkits.
Ø  3D Viewer – A free app available on Apple's App Store, 3D viewer lets you view and manipulate 3D models of various formats. It supports meshes, colors, transparency, instancing and multi-touch gestures. The supported file formats include 3D PDF (.pdf – PRC), OBJ, STL (ASCII and Binary) and Collada (.dae – SceneKit compressed). Find it here:
https://itunes.apple.com/tn/app/3d-viewer/id1416574526?mt=8
Ø  3D PDF Viewer —An app available for both iOS and Android. 3D PDF Viewer lets you do more with your pdf files than just a plain view giving you the freedom to zoom, pan and rotate the images. Its integration with Box Cloud Storage gives you the freedom to browse the files from the application. Find it here:
3D PDF viewer for iOS: https://itunes.apple.com/us/app/3d-pdf-viewer/id919857557?ls=1&mt=8
3D PDF viewer for Android: https://play.google.com/store/apps/details?id=com.prototech.threedpdfviewer
So if you want to get a customized 3D application developed on mobile, contact the experts, ProtoTech Solutions. Our team comprises of individuals who have expertise with all the above technologies.
Author: Sneha S
Contact us:
info@prototechsolutions.com
ProtoTech Solutions