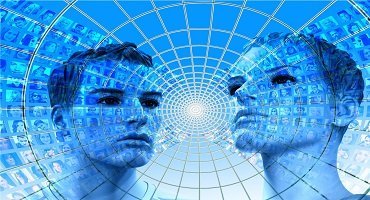 Autodesk Viewer! Web Collaboration redefined!
Autodesk Viewer! Web Collaboration redefined!
Manufacturing landscape is evolving and therefore product development process is also changing. Anticipating a need for more synergistic working, Autodesk- the software giant declared ambitious plans for new $100 million project called Forge Initiative in December 2015. The Forge initiative was envisioned around a cloud-based platform to encourage a collaborative development. By introducing Forge Platform, Autodesk has brought different applications including Data Management, Design Automation; Web-based Viewer all in one place. As a bespoke software solutions company, ProtoTech has been working not only on various web-based CAD platforms for different verticals such as automobile, piping, manufacturing, architecture etc.  but we have developed our forte in customizing 2D/3D engineering applications with Autodesk Products. ProtoTech team is ever ready to work on new applications and so when we got an opportunity to work on Autodesk Viewer (formerly View and Data API) for a client project, we were raring to go! Our mandate was to empower the distributed teams to work on Web as if they were in the same building! And here's how our team did it!
Our journey!
We evaluated different web technologies and finally zeroed down on Autodesk's Viewer (formerly known as View and Data API). Initially, we were skeptical as it was a new technology but we soon realized Autodesk Viewer had far more capabilities than any other technology available.
More about Autodesk Viewer
Autodesk Viewer is a WebGL- based tool which allows you to display 2D and 3D design files from more than 50 file formats. Besides this, Autodesk Viewer lets you view, mark up, print, and track changes to 2D and 3D files without the original design software. Since it uses the cloud platform, the user can upload the model in the Autodesk cloud storage and view it in a modern browser.
How did we use Viewer (formerly known as View and Data API)? 
Our team realized Viewer (formerly known as View and Data API) renders models high fidelity and is very stable. This insight energized us and we decided to explore more possibilities to use it.  ProtoTech team loves to push the envelope every time. This time we played around with the source code of the viewer and designed complex functionalities such as "synchronized viewing".  This made it possible for multiple users to interact with the same model at the same time and from the same angle but different locations!  We successfully met the mandate of helping the distributed teams collaborate and work as if they shared the same office space.  Autodesk Viewer offers a lot of flexibility to design teams to track changes and discuss various aspects of a complex design.
Our challenges!
However, we did face some challenges while using Autodesk Viewer, particularly in Loading models one after the other on the same page. It took us a while to analyze the problem as it was intermittent. However, once we dug deeper into the code of view and data API, we could figure out how to fix it and went on to load the models easily. We also faced problems in loading assembly models with referenced files (xrefs), but Autodesk support team helped us solve it and we eventually managed to load even complex models.
Our views!
ProtoTech team gave thumbs up for Autodesk  Viewer for a number of reasons.
Autodesk Viewer (view and Data API) is quick to start and far more capable than others as it supports many file formats, takes care of file storage, is easy to customize. Best of all the viewer is very stable.
It offers the significant advantage from business and development perspective as it does not limit itself to Autodesk products and you can load files from ProE, Catia, UG etc. Thus saves you license cost for data translation utility and takes away the overhead of implementing the data translation on the servers.
Autodesk Viewer is full of promises and Team ProtoTech is excited at the prospect of exploring all the possibilities. One can even integrate search features with the Viewer and perhaps integration with Design Automation API (formerly known as Autocad IO) will be our first step in that direction. We look forward to the challenge! Kudos Autodesk for another winner product! We would love to know your experiences on Autodesk Viewer! Do share them in the space below.
References:
https://developer.autodesk.com/
http://the360view.typepad.com/blog/2015/02/autodesk-view-and-data-api-intro-overview.html
http://www.autodesk.com/products/design-review/overview
http://www.autodesk.com/products/dwg/viewers
Contact us:
info@prototechsolutions.com
ProtoTech Solutions and Services Pvt. Ltd.